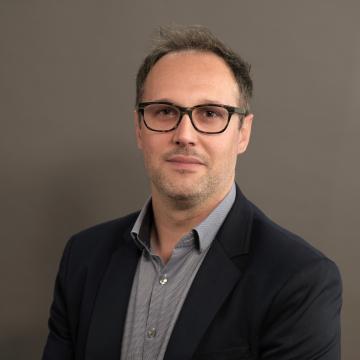 Office hours
Monday: 16:30 (prior notice)
Cabinet
443/B SOCIOLOGIJA
Department of Sociology
Assoc. Prof. Damjan Mandelc
Izr. prof. dr. Damjan Mandelc (1977), sociolog kulture in filozof, od leta 2003 zaposlen na Oddelku za sociologijo Filozofske fakultete Univerze v Ljubljani kot raziskovalec in pedagog. Predava predmete s področja sociologije naroda in nacionalizma, sociologije družbenih gibanj in političnih institucij, sociologije globalizacije in sociologije evropskih integracij.
Njegovi raziskovalni interesi obsegajo študije naroda in nacionalizma, nacionalne države in nacionalne identitete, sociologijo globalizacije, evropskih integracijskih procesov, manjšin, novih družbenih gibanj itd.. Je član programske skupine Problemi avtonomije in identitet v času globalizacije, član Association for studies of nationalities, Association for the Study of Ethnicity and Nationalism ter Slovenskega sociološkega društva.
Od leta 2013 je predsednik predmetne komisije za domovinsko in državljansko kulturo in etiko pri Državnem izpitnem centru ter od leta 2017 član Posvetovalnega telesa za državljanske in socialne kompetence pri Ministrstvu za izobraževanje, znanost in šport.
Izbor novejših objav: Returning to Europe: Post-Yugoslav Europeanization of Slovenia and the Balkan Other. V: Europe and the post-Yugoslav space (Ashgate, 2013, str. 33-61); Na mejah nacije, teorije in prakse nacionalizma (Znanstvena založba filozofske fakultete, 2011); Arabska vstaja: kontekst, perspektive in učinki (Časopis za kritiko znanosti, 2013, str. 137.150); Persistence of nationalism in the global age and the new forms of citizenship. V: Citizen(ship) in a global age: citizenship education for the multicultural and globalized world (Ljubljana, 2011, str. 65-74).
Compulsory Courses
Elective Courses